AromaSpinner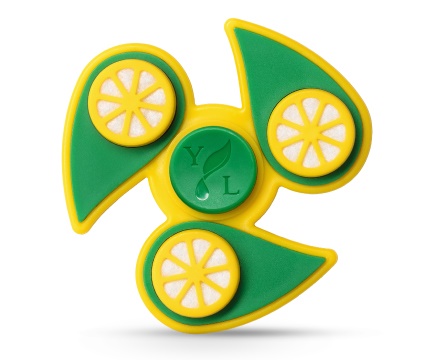 About the Product
Keep focus fun with Young Living's AromaSpinner™. This innovative take on the fidget spinner is a new way to engage the senses as it doubles as an essential oil diffuser! The addition of custom-designed aroma buttons for this fidget spinner let parents create the right environment for their kids when they're tired, restless, or need a boost. Enjoy the benefits of Young Living's essential oils at home or on the go with this creative fidget spinner. Customize essential oil blends to the needs of your child, making the AromaSpinner great for the whole family. *This product is lead free AromaSpinner Product Information Page CONTENTS: AromaSpinner 3 Aroma Buttons For additional aroma buttons, purchase the AromaSpinner™ Accessory Pack (Item No. 21778).
Price
Retail: $19.41
Wholesale: $14.75
YL Product #: 21777
How to Use
For use, safety, and care information, please refer to the AromaSpinner Operation Manual.
Why pay retail?
Save up to 24% with Wholesale Pricing!
Did you know you could save up to a whopping 24% on your purchase by becoming a Young Living Member?
What does it mean to be a member? Well, it doesn't mean you are committing to purchase month after month after month. It doesn't mean you are now a salesperson with a quota. What a membership does mean is that you have the ability to purchase a great set of starter oils and you get to make all future purchases at a great discount! It also means that once you fall in love with Young Living products, like I did, you will have the option to tell others about them AND receive a commission check on their purchases!
Ready to sign up? Need to learn more? Click below! Want to just purchase retail for now? No problem! There's an option for that below too!