ComforTone Capsules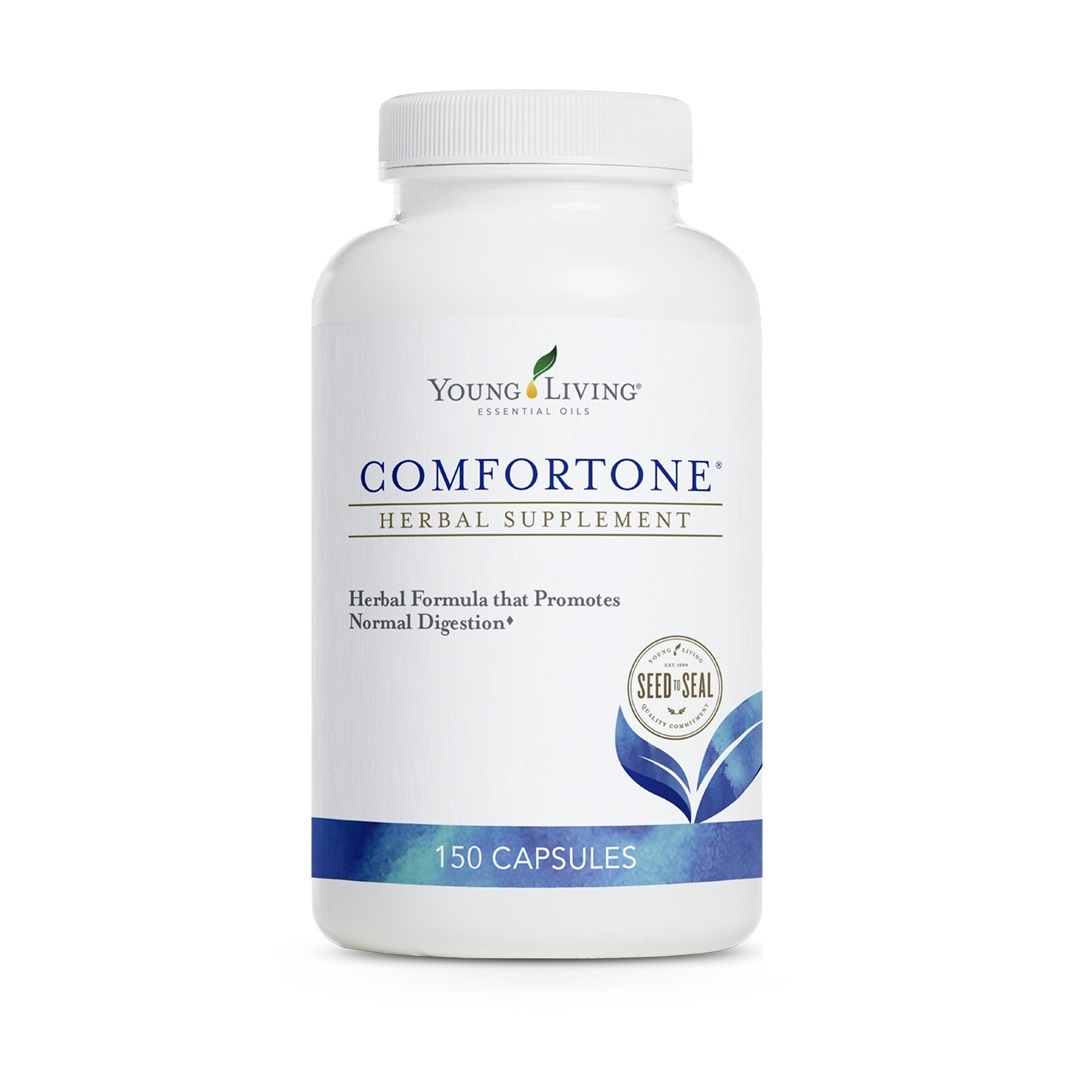 About the Product
ComforTone® (capsules) is an effective combination of herbs and essential oils that support the health of the digestive system by eliminating residues from the colon and enhancing its natural ability to function optimally.* Because it supports normal peristalsis (the wave-like contractions that move food through the intestines), ComforTone is ideal for strengthening the system that delivers nutrients to the rest of the body.* It also contains ingredients that are beneficial to liver, gall bladder, and stomach health.*
Price
Retail: $45.72
Wholesale: $34.75
YL Product #: 3204
How to Use
Take 1 capsule 3 times daily. Drink at least 64 ounces of distilled water throughout the day for best results.

This product contains Cascara sagrada bark. Read and follow directions carefully. Women who are pregnant or nursing and others who have a medical condition should not use this product except under the direction of a physician. Children under 12 should not use this product. Discontinue use and consult a physician if you have or develop abdominal pain, diarrhea, nausea, or vomiting. Do not exceed recommended dosage. Not for long term use. Not to be used as a weight loss product.

Keep in a cool dry place. Do not expose to excessive heat or direct sunlight. Keep out of reach of children.
Why pay retail?
Save up to 24% with Wholesale Pricing!
Did you know you could save up to a whopping 24% on your purchase by becoming a Young Living Member?
What does it mean to be a member? Well, it doesn't mean you are committing to purchase month after month after month. It doesn't mean you are now a salesperson with a quota. What a membership does mean is that you have the ability to purchase a great set of starter oils and you get to make all future purchases at a great discount! It also means that once you fall in love with Young Living products, like I did, you will have the option to tell others about them AND receive a commission check on their purchases!
Ready to sign up? Need to learn more? Click below! Want to just purchase retail for now? No problem! There's an option for that below too!